Ralph Hultgren
Bachelor of Arts (UQ), Master of Arts – Research (QUT), Doctor of Philosophy (GU)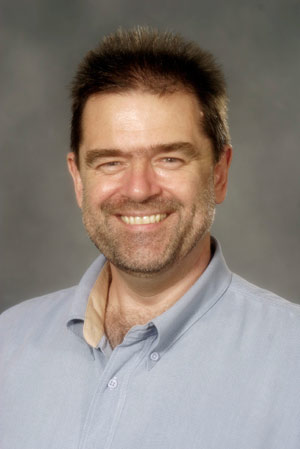 Ralph Hultgren was born in Box Hill, Victoria, Australia, and now resides in Newmarket, Queensland, with his wife Julie. Dr Hultgren is a freelance teacher, composer and conductor who began his professional music career as a trumpet player in 1970 with the Central Band of the Royal Australian Air Force.
Dr Hultgren was admitted as a Member of the General Division of the Order of Australia (AM) on Australia Day, 2016, for significant service to the arts, particularly music education, as an academic, composer and publisher, and to professional organisations.
Dr Hultgren was honoured by being made 'Patron of the Maryborough Music Conference', Australia's largest music education event, an honour which is the most prestigious accolade given by Education Queensland for significant contributions to music education in that state. He is also the recipient of the Midwest Clinic International Award, in recognition of his international contributions to music education, which was presented by the Board of Directors of the Midwest Clinic. He is a founding member of the Australian Band and Orchestra Directors' Association and was the recipient of the Citation of Excellence, ABODA's highest honour, which, joined with life membership of ABODA, sees him as one of the most esteemed members of that association.
Dr Hultgren's most recent academic position was as Head of Open Conservatorium, Queensland Conservatorium Griffith University where he lectured in conducting and instrumental music education at undergraduate and postgraduate levels and conducted the Queensland Conservatorium Wind Orchestra. Prior to that he held a position at the Queensland University of Technology also lecturing in conducting and instrumental music education and conducted the Queensland University of Technology Wind Symphony.
As well as his tenure with the Central Band of the RAAF, Dr Hultgren also played with the Melbourne Symphony Orchestra, the Australian Brass Choir and as a freelance musician for the theatre, opera, cabaret and recording studio. In a career spanning four decades has seen Dr Hultgren conduct across the globe. On many occasions he premiered or presented his own works and has been commissioned to compose new pieces by organisations and ensembles worldwide. His compositional output has been awarded, published, recorded and used in radio and television and his works have been featured in the concert and recording programs of ensembles from professional orchestras to beginner bands.
Composing and conducting are his preeminent musical activities today yet he considers teaching as that which has captured his heart most fully – along with the children and grandchildren who inhabit his life. Dr Hultgren loves to read, to immerse himself in listening to fine music of all genres and to spend time leading the men's group in his church.